Bringing you access to a wide range of independently published recipe books and guides to the Greatest British Chefs recipes, also cookery schools and producers publications.
Books For Cooks: Shop. Share. Donate
Never before has cooking been so important to the nation. Never before has a 'Thank you' gift been more appreciated.
Home cooking is once again helping to feed the nation and bring together families at home and friends over the internet.
Mental, physical and emotional health is enhanced by the power of ingredients. The experience of procuring, prepping and providing produce has been proven to stimulate all the senses and improve mental and physical well being.
We have teamed up with independent chefs, producers and providers of beautifully crafted gourmet publications, to help at home cooking, as well as foraging and learning about those who feed and forage for us.
Choose from over 100 books and guides.
Including over 30 foodie guides from around the nation, as well as books featuring signature chefs favourite recipes, alongside foraging tips and biographies from some of the Greatest British gourmands.
Gift to share your love of food, as a thank you treat to someone who has recently treated you, or as a reward to yourself to learn new skills and experiment with new ingredients. Inspire yourself to seek out new learning experiences when you are able, by booking one of our partner cookery school experiences, or a foraging experience, or perhaps visit one of the beautiful venues run by our key award winning celebrity chefs and providers by booking a unique GourmetXperience, each inspired by a book!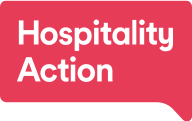 DONATIONS: Each Featured book is contributing Minimum 20% of ALL book sales or £5 per book, as indicated to the #GiftToShareExperiences campaign, to lend help to Hospitality Action.  
The ideal -cook-at-home treats, or a 'Thank You' gift to someone who has gone the extra mile in recent times.
See how you can support industry charity Hospitality Action. Say 'thank you' to those who are close to you or cared for you in recent weeks, and donate directly,  here.
Hungry For More? All purchases include free members to our GREATESTBRITISH.Club RRP £35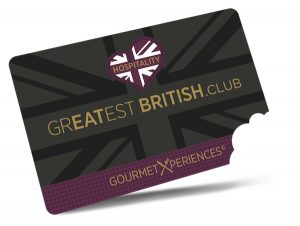 An inclusive food and lifestyle on-line membership club. During these periods of extraordinary changes and industry restrictions, we are all seeking out and connecting with the sorts of gourmet experiences we used to enjoy, and long for, but having to enjoy them as much as we can at home. This is a new type of club for foodies, at home now, who seek extraordinary rewards and immersive experiences to share with others, when happier times allow.
Free to sign up today. Start to receive our regular seasonal 'feeds' sent straight to your inbox to inspire your home cooking experiences.
Gourmet Guides To The Regions 
Our partners at Meze Publishing are one of the UK's leading independent specialist cook book publishers.
They publish a hugely successful range of regional cook books, the 'Get Stuck In' series, which feature the stories and recipes from restaurants and producers in over 40 different cities and regions of the UK from Glasgow to Bristol and Cornwall to the Lake District. Each featuring many of our parter chefs and producers.
They have also published books with the likes of Daniel Clifford, Colin McGurran, Adam Handling, Simon Wood and Danilo Cortellini.
Browse their selection of over 70 independent books and uncover recipes from some of the best chefs in the country.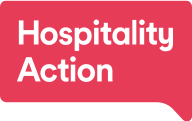 Charity Donation:
To help the #GiftToShareExperiences campaign set up to support industry charity Hospitality Action,  apply the voucher code "Donate20" and with the help of  Meze Publishing, we  will donate 20% of the sale price of each book to the campaign.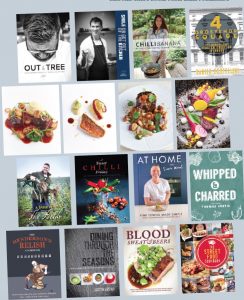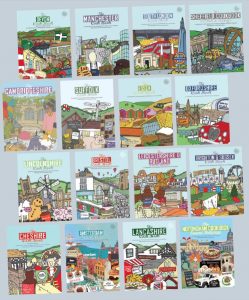 Signature Chefs Recipes
Created by a selection of the finest chefs, producers & cookery schools of the South West & Channel Islands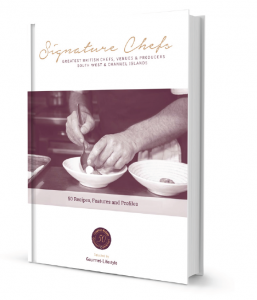 Signature Chefs South West & Channel Islands.
Beautifully illustrated this hard backed British published book is packed with 50 scrumptious recipes from chefs like Michael Wignall, David Everitt Matthias, Mark Hix MBE, Paul Ainsworth, Shaun Rankin and Alex Bluett, This striking book features a foreword by chef Angela Hartnett MBE of the LimeWood Hotel Group. You'll also find guides to the region over 200 beautifully illustrated pages.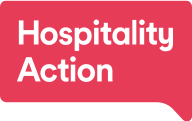 Donating £5 per book, as indicated to the #GiftToShareExperiences campaign, to lend help to Hospitality Action. 
The ideal -cook-at-home treats, or a 'Thank You' gift to someone who has gone the extra mile in recent times.

Everyone loves to forage…
…but do you know how to forage safely?
Our growing range of foraging and 'How to' books will help guide you through the maze of do's and don'ts, as well as providing insights into where to look and how to cook the bootie for our wonderful green land.
Be Your Best Cook – Without buying a book!
The growth in demand for on-line books means that sometimes you are spoilt for choice – or, Lord forbid, have too many books!
Looking to recreate that restaurant experience at home?  
Our partners at ckbk provide the perfect way to find cook-at-home inspirational recipes. Helping you circumnavigate the  'problem' of  'too many books'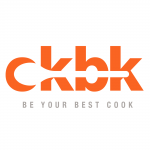 (if there ever was such a thing!) by providing you access to over  85,000 recipes – just a click away.
Master everything in the kitchen with unlimited access to over 360 cookbooks and instructional guides. Books are recommended by culinary leaders, written by masters in their field and include timeless classics, contemporary bestsellers and renowned reference bibles. Whether you simply want inspiration, to expand your repertoire, or hone new techniques, ckbk has the books you need whenever and wherever you need them.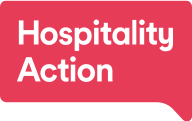 Sign Up & Donate!
For each new member who signs up we will donate £2.50 to the Hospitality Action #GiftToShareExperiences campaign, offering a crucial lifeline to UK hospitality industry employees of all ages affected by COVID19
Seeking the perfect gourmet gifts for loved ones, colleagues and carers?
Sign up to our fabulous free foodies club to hear the latest news, book reviews and new releases as they are added to our shop.
GreatestBritish.Club Book Contributors
THE GREATEST BRITISH COOKS BOOKS COLLECTION
CONTRIBUTING CHEFS & PRODUCERS
Signature Chefs
South West & Channel Islands
Foreword by Chef Angela Hartnett (MBE)
Also Michael Wignall,  David Everitt Matthias (Le Champignon Sauvage)
Mark Hix, Paul Ainsworth, Shaun Rankin and Alex Bluett.
Total x 50 chefs and cookery school recipes.
Cyrus Todiwala OBE
Simple Spice Vegetarian

Foragers Cook Book
by James Wood, Totally Wild UK
Foragers Pocket Guide
by Wild Food UK
A Cooks Book
by Stella West-harling MBE
PRE-ORDER EXCLUSIVE
Wild Shropshire Cook Book
By TV Chef James Sherwin
Get Stuck In
Gourmet Guides to The Greatest British Regions
Over 30 titles to choose from
By Meze Publishing
Use Code "Donate 20"
All contributing 20% to Hospitality Action Campaign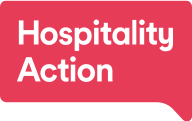 COOK BOOKS & GUIDES
GREATEST BRITISH BOOKS FOR COOKS COLLECTION
Wild Shropshire Cook Book by Chef James Sherwin

£

20.00

PURCHASE HERE