Love Greatest British GourmetXperiences charity campaign for Hospitality Action
PURCHASE & SUPPORT HERE
PURCHASE & SUPPORT HERE
SUPPORT DETAILS & CONTENT BELOW

GREATEST BRITISH COOKERY SCHOOL
GourmetXperiences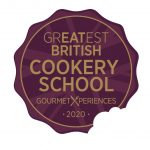 We have also teamed up with the GREATEST BRITISH Cookery schools.
Providing unique immersive cookery school experiences at their 30 accredited cookery schools Nationwide.
The Artisan BakeHouse. Sussex.
Overnight sourdough baking course experiences.
Eckington Manor:
Organic Meat & AGA Cookery Experiences
Demuth's Cookery School:
Plant Based Experiences
Ashburton Cookery School:
Immersive 'Robert Welch Knife' Experiences
Bertinet Kitchen:
Artisan Bread Making
Billingsgate Seafood School:
Sustainable Fish Experience
Chewton Glen 'Kitchen' Cookery School
James Martin Experience
Edinburgh School of Food & Wine
Wine Experiences & Matching Courses
Edinburgh New Town Cookery School:
Experience  Scotland
The Grand Cookery School. York.
State of the art Cookery School & Chefs Table Experiences
Leiths School of Food and Wine:
Ultimate Cookery School Experience
Novelli Academy:
Celebrity Chef Home Courses
Padstow Seafood School:
Ultimate Celebrity  Seafood Experience 
School of Artisan Food:
Speciality Food Experiences
Season The Exclusive Cookery School:
Ultimate Chef Experience
Squires Kitchen International School:
Bakery Experience
Swinton Park Estate Cookery School:
Country Estate & Weber BBQ Experiences
Vaughan's Kitchen:
Cookery Experience
Vegetarian Society Cookery School:
Classic Vegetarian
White Pepper Chef Academy:
Devon Experience
Wilmslow Kitchen Cookery School:
Ultimate BBQ Experience
Raymond Blanc Cookery School:
Fully Immersive Michelin Experience
LOVE Greatest British GourmetXperiences Collection
Support 'LOVE Greatest British GourmetXperiences'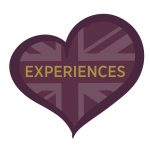 PARTICIPATING GourmetXperience IDEAS
 Taste the seasons in Oxfordshire
 Explore the kitchens, enjoy a welcome cocktail and dine on a four-course tasting menu of the day, created to celebrate the produce of the season.
Discover an abundance of wild food: Foraging (Nationwide)
Ever wondered which plants, flowers and mushrooms are safe to eat?
Discover the abundance of edible wild fungi, plants and botanicals found in our fields, forests and hedgerows with the expert team from Wild Food UK.
 Historic retreat for two in Shropshire
Old Downton Lodge is an eclectic mixture of medieval and Georgian architecture, surrounding a herb-filled courtyard that looks out over the Hereford hills. Home to a 3AA rosette restaurant, and this delightful retreat includes a five-course seasonal tasting dinner, a glass of English sparkling wine, a local cheeseboard, overnight accommodation in an elegant timbered bedroom.
The perfect retreat to relax and reset, whatever the season.
 Master the art of meat-free cookery in Manchester
Learn how to craft magical vegetarian meals at Greater Manchester's ICSA-accredited Vegetarian Society Cookery School.
Master everything from easy vegan favourites and dairy-free chocolate craft to vegetarian BBQs and international cuisine.
Enjoy a Michelin Tasting experience in Oxfordshire
Take a trip to sleepy Oxfordshire village of Murcott, where you'll find The Nut Tree Inn; the only Michelin Star pub in the county, with a notable wine list. Relax in the secluded gardens, where you'll discover the abundance of home-grown produce used in their tasting menus, with English wine match option.
 Journey through the flavours of India in London
Delve into a decadent tasting menu experience from acclaimed superchef Cyrus Todiwala OBE, who heads up the 'Love Greatest British GourmetXperiences' campaign,  hosting at his fashionable East London eatery, Café Spice Namaste, where you'll enjoy a welcome Pomegranate Bellini followed by a sensational menu designed to balance taste and texture.
 Get fresh with fish at Billingsgate
At the ICSA-accredited Billingsgate Seafood Cookery School, you can enjoy everything from an escorted tour of the famous morning market to mastering the art of cooking crustaceans and everything fish-related in between, including smoking and curing your own seafood.
Sample the crisp delights of English wine in Hampshire
Journey to the heart of the Hampshire countryside and you'll find the Hattingley Valley Vineyard, a hidden gem which produces award-winning English sparkling wine.
You'll take an in-depth tour of their state-of-the-art winery, sample their current range and take home two bottles to enjoy!
 Experience the best of local produce in Yorkshire
Join Michelin accredited Chef Shaun Rankin at the decadent Grantley Hall Country House near Ripon in North Yorkshire, which recently won 5 AA Stars.
Shaun's restaurant serves up perfectly balanced dishes showcasing ingredients sourced exclusively from across Yorkshire.
Brush up on your cookery skills in the Cotswolds
Nestled in the stunning heart of the Cotswolds, the popular Daylesford Organic Cookery School runs a range of ICSA-accredited courses, from their Organic Meat Butchery Masterclasses and Artisan Bread Making Courses to Perfect Puddings & Pastries and the Fine Art of Afternoon Tea.
The Angel at Hetton
Michelin Star Restaurant Experience by Michael Wignall
Yorkshire
Verzon House 
Chase Distillery Dine, & Stay Experience
Herefordshire
ALL sales generate 10% net donation to industry charity Hospitality Action.
All redemptions pay 100% to venues.
All sales commission FREE

THANX FOR YOUR SUPPORT
#StaySafe
SUPPORT HERE
LOVE GREATEST BRITISH GIFTS:
EACH GENERATE A £5 OR 10% DONATION
(Whichever The Greater)
Wild Shropshire Cook Book by Chef James Sherwin

£

20.00

PURCHASE HERE