'Get Stuck In' Gourmet Guides
£14.99
'Get Stuck In' Gourmet Guides To The Regions 
Our partners at Meze Publishing are one of the UK's leading independent specialist cook book publishers.
They publish a hugely successful range of regional cook books, the 'Get Stuck In' series, which feature the stories and recipes from restaurants and producers in over 40 different cities and regions of the UK from Glasgow to Bristol and Cornwall to the Lake District. Each featuring many of our parter chefs and producers.
They have also published books with the likes of Daniel Clifford, Colin McGurran, Adam Handling, Simon Wood and Danilo Cortellini.
Browse their selection of over 70 independent books and uncover recipes from some of the best chefs in the country.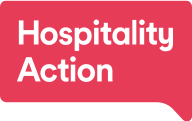 Charity Donation: To help the #GiftToShareExperiences campaign set up to support industry charity Hospitality Action,  apply the voucher code "Donate20" and with the help of  Meze Publishing, we  will donate 20% of the sale price of each book to the campaign.
You may also like…
Totally Wild Foragers Cook Book

£

14.99

PURCHASE HERE

Signature Chefs Recipe Book: South West & Channel Islands.

£

25.00

PURCHASE HERE

Foraging Experience: Private Group UK Wide

£

250.00

PURCHASE HERE