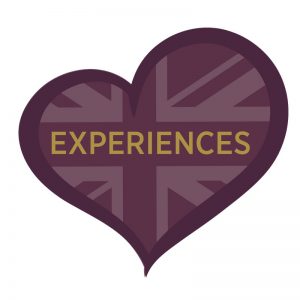 "Eating isn't just about food. It is about where your food is from, how it's cooked, where you eat it and the people you're eating with. These are the ingredients that create the experiences we remember. It is time to celebrate the World renowned quality and diversity of British hospitality and lifestyle brands" James Day, Founder of 'GourmetXperiences'.
This is the philosophy that has led the hospitality and marketing experts at Greatest British Hospitality Co. to create 'GourmetXperiences', a unique collection of memorable gourmet gifts and dining experiences, each celebrating the World renowned diversity of British hospitality and lifestyle brands.
Each wonderful 'GourmetXperience' celebrates the best of British cuisine, from outstanding chefs, pioneering cookery schools or independent artisan food producers.
From exclusive chef experiences at Michelin-accredited venues, interactive pop-ups by chefs of distinction, experimental dining experiences, or the chance to discover rising new stars, 'GourmetXperiences' transforms a great meal into an unforgettable experience. Whether you're looking to hone your skills, treat yourself or spoil someone else, we have the perfect gourmet gift for you.
'GourmetXperiences' is supported by some of the country's leading hospitality figures and charities, with contributions from Raymond Blanc OBE, Cyrus Todiwala OBE, Michael Caines MBE,  Shaun Rankin, Brad Carter and ICSA-accredited cookery schools including Jean-Christophe Novelli, and Leiths School of Food & Wine.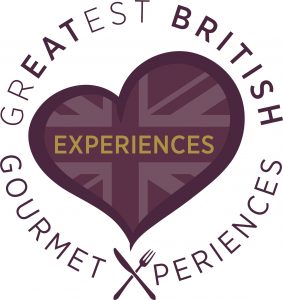 Gift To Share Experiences
Following years of success providing unique food led experiences to aspiring consumers, we now also now directly support the Hospitality Industry, which we all reply on for our escapes, rewards, mental health and well-being. Created in collaboration with industry leaders, across all sectors, the new 'Gift To Share Experiences'  scheme is helping raise much needed funds for those affected most within the industry, whilst delivering exclusive content and rewards to those members of the public who support the campaign, by purchasing the exclusive 'Gift To Share Experiences' monetary gift card.
The new industry wide campaign works in several ways; You purchase a fully guaranteed 'Gift To Share Experiences' monetary gift card online to any value from £25 up to £1000.
Donation: We immediately donate 10% of net purchase value towards industry charity Hospitality Action. You retain your 100% of the purchase value.
Exclusive Content. We will announce exclusive 'GourmetXperiences' to you via regular emails, including sneak preview recipes of seasonal dishes, chef interviews, and reveal some secret escapes for you, or a loved one who has received the gift to look forward to. There are many ways you can choose to redeem your gift cards, right across the UK. Already redemptions can be made at over 30 independent cookery schools, award winning restaurants, boutique hotels, and with our partner experience providers such as foragers, distilleries, brewers, English vineyards and British producers.
Redemption Rewards: Where-ever you choose to redeem, all are valid for 18 months from purchase. The provider will reward you with unique added value extras such as a welcome glass of English sparkling wine,
seasonal British cocktail, regional Cheese Board, free gift such as an apron at a cookery school or perhaps a foraging guide book!
GourmetXperience Tasters
Cookery Experiences
Choose a cookery course at over 30 accredited cookery schools UK wide. There a cookery course for everyone, from quick classes for those who simply want to pick up a few new skills in the kitchen to full day Masterclasses and courses for professional chefs wanting to boost their careers and take their cooking to the next level. Courses range from half day courses approx. £65-£85 to full day masterclasses ranging from £135-£200.
Dining Experiences
Perhaps you're seeking a once-in-a-lifetime dining experience, where you can sample memorable taster menus that create true culinary magic? We have a wealth of tasty treats, from two-course luncheons, indulgent evening tasting menus, and unique pop-up tasting experiences. Overnight Experiences will be available Uk wide hosted by our carefully selected accommodation providers, each passionate about British produce and seasonal cooking – all provided in a safe, secure environment for maximum relaxation.
Producers and Foraging Experiences
Discovering some of the finest artisan food producers and even foragers, with a selection of English winery tours, distillery tastings, brewery days and Uk wide foraging courses. We have the perfect 'GourmetXperience' for everyone.
Gourmet Books
Brows our gourmet gift book store which showcases some of our partners books and guides to purchase for gourmet gifts.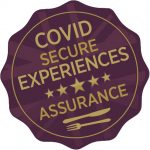 COVID Secure: All our experience providers are signing up to a new code of assurance, which exceeds Government guidelines, re-assuring our customers of a secure, safe experience.

GOURMET-LIFESTYLE.Club Celebrates Britain's diverse hospitality industry and related lifestyle brands. Partnering accredited cookery schools, chefs, venues and producers.
Membership with benefits for all, promoting Sustainability, Seasonality and excellent Service standards.
Membership with benefits for all: Created for gourmands like you!
Offering exclusive access to industry interviews, features and chef profiles. Invitations to new restaurant launches, pop-up events, and previews. 'Secret' discounts off premium lifestyle brands.
Every member receives a welcome £10 gift certificate to redeem of 'GourmetXperiences', gourmet gifts, including cookery books, guides and even cookery courses nation-wide!
Sign up today to be informed and inspired by our exclusive content and related 'GourmetXperiences' – many of which money cannot buy!
– Sign up today to be entered to win Cookery School Gift Vouchers, and recipe books worth over £250.
We will donate 20% Of all paid 'Starter' membership fess to industry charity Hospitality Action.