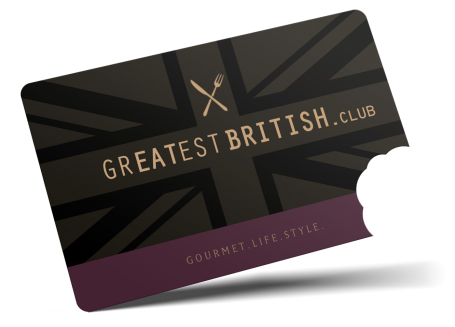 Become a 'GREATEST BRITISH GourmetXperiences' Club Member
Get a host of fabulous benefits when you sign up to for GourmetXperiences Membership. This package is normally worth £35 but throughout throughout June we are giving away 100 free Taster Membership offers, so don't miss out on all these tasty treats:
Your membership benefits include a welcome £10 Gourmet Gift EVoucher! 
Choose from:
£10 Off Selected Cook Books: Recipe books from our members and guest chefs.
£10 Off Trial Membership of CKBK recipe platform: Access to over 350 trusted recipe books & 7500 recipes!
£10 Off Magazines: Subscriptions including Delicious Magazine.
PLUS:
• Seasonal Enewsletter: Featuring the nations accredited chefs, profiles, insights, recipes and cooking tips.
• Exclusive Savings: From 10% off cookery courses. 10% Off purchases a Lakeland Retail LTD and our supplier partners including knives, cooking equipment and cook books!
• Exclusive invitations to 'GourmetXperiences'©: Events hosted by Cookery Schools, award winning restaurants & hotels.
• Baking, cooking and prepping tips: Sent to your inbox monthly by industry experts!
• Exclusive invitations: To over 500 venues nation-wide, including accredited Cookery Schools, Restaurants and Hotels
• Gift ideas: For the gourmands in your life. Ideal for weddings, corporate and Christmas gifts.
TOTAL VALUE: RRP £35. Free 'Taster'. No obligation. Opt out any time.
Register for Taster Membership today:
This is a no obligation FREE trial. You can opt out at any time. We do not share your data externally. View our data privacy policy here.  Your data is held securely on remote GDPR compliant servers.