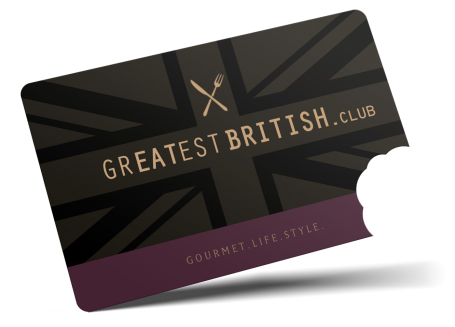 Become a 'GREATEST BRITISH GourmetXperiences' Club Member
GREATESTBRITISH.Club is an exclusive membership club which aims to celebrate and support the wonderful diversity of Britain's chefs, cookery schools and artisan producers. 
We seek out gourmet partners who follow our ethos of promoting sustainability, seasonality and service, to bring you exceptional offers and experiences throughout the UK.
Sign up today for FREE Taster Membership and get a £10 eVoucher to spend on GourmetXperiences gifts, plus lots of other juicy incentives!
As a member, you'll get:
A welcome £10 e-voucher:
Spend on gourmet gifts like selected cookery books, trial membership of the CKBK platform featuring over 70,000 recipes, or magazine subscription to Delicious Magazine or Food & Travel.
A seasonal e-newsletter: Featuring profiles and insights on the UK's top cookery schools, restaurants and chefs, including recipes and baking tips.
Exclusive savings of 10% off . Save on over 25 of our Greatest British cookery courses, Chef's Table events, selected restaurants, hotels, events and food festivals nationwide.
Partner savings of up to 20% off : Save off our recommended Greatest British partners, including Lakeland retail stores, Robert Welch Cutlery, Lifestyle magazines, and gourmet gifts.
GourmetXperiences Invitations: Join us at exclusive events hosted by our Chef partners, cookery schools, award-winning restaurants and hotels.
Cookery School Experiences: Save off 100's of professionally trained cookery courses Uk wide.
Inspiring gift ideas: Monthly Email updates and offers of gift certificates, recipe books, and kitchen gadgets for every type of gourmand in your life.
TOTAL VALUE: RRP £35. Free 'Taster'. No obligation. Opt out any time.
Register for Taster Membership today:
This is a no obligation FREE trial. You can opt out at any time. We do not share your data externally. View our data privacy policy here.  Your data is held securely on remote GDPR compliant servers.