GOURMETXPERIENCE.Club membership brings you a host of at-home & away, delicious benefits, from exclusive offers and partner savings to VIP invitations and monthly updates.
Do you LOVE Gourmet Experiences?
Do you seek out time out? Discovering and sharing cheeky drinks with friends, indulgent meals and British stay-cations? Maybe treating yourself or gifting a loved one to a cookery experience?
So Do We!
This is a new type of club for gourmands who seek extraordinary rewards and immersive experiences to share with others, with an exclusive extra 'secret' ingredient that often money cannot buy.
GourmetXperience.Club is an inclusive food and lifestyle on-line membership club. For gourmands who love to experience and gift memories.
As our name suggests, we celebrate and seek out unique experiences via our partner chefs, destinations, cookery schools and producers. Each supporting the diversity of the Greatest British food, drink, hospitality and produce.
GREATEST BRITISH COLLECTION
Your membership provides access to the Greatest British Collection of Cookery Schools – saving you 10% discount off all courses.
Also independent restaurants, destination hotels, and parter experience providers. Alongside savings of up to 20% off gourmet publications, produce and partner gifts.
Exclusive insights, gourmet gifts and dining experiences designed to truly whet your appetite, both at home, and at play. Our ethos is built on a firm belief in sustainability, seasonality and supporting the wealth of Greatest British chefs and suppliers who are working hard to maintain Britain on the culinary map, especially in these challenging times for all.
Sign up today and receive a LIMITED EDITION  'GREATEST BRITISH' Eco-Bamboo hot or cold drink cup! RRP £11.95
PLUS entered into a draw to win Cookery School Gift Vouchers and recipe books worth over £250.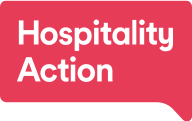 See how you can support industry charity Hospitality Action.
Say 'thank you' to those who are close to you or cared for you in recent weeks, and donate directly,  here.
Membership is available from £49 per annum.
Providing you with exclusive access to celebrate and support the wonderful diversity of Britain's chefs, cookery schools and artisan producers.
Signing up for our Taster Membership to GREATESTBRITISH.club rewards you with:
A welcome £10 Gourmet Gift eVoucher to use towards selected cookery books, trial membership of the ckbk foodies recipe club, featuring over 70,000 recipes or magazine subscription, including Delicious Magazine and Food & Travel Magazine.
A monthly e-newsletter: A regular monthly or weekly seasonal e-newsletter: Featuring cook-at-home recipes, video feeds. Chef, product and producer profiles.
Industry insights on the Britain's finest and favourite cookery schools, restaurants and chefs, including recipes and baking tips.
Exclusive savings: Including 10% off over 25 ICSA Accredited Greatest British Cookery School courses and learning experiences when they re-open, including Chef's Table events and savings at selected restaurants, hotels, events and food festivals nationwide.
Partner savings: Up to 20% off our recommended Greatest British Partners, including Lakeland Retail stores, Robert Welch Knives.
Invitations to GourmetXperiences Events: Each hosted by cookery schools, award-winning restaurants and hotels.
Wonderful gift ideas: Gourmet for the gourmands in your life.
Immersive rewards for at-home and at play!
See the JOIN tab.
We work with carefully selected partners to bring you delightful benefits, sent directly to your in-box.
Our aim is to seek out and celebrate the diversity and creativity of the Greatest British award winning Chefs, accredited oookery schools, hospitality providers, artisan producers, and lifestyle brands who share our focus on:
Diversity
Sustainability
Seasonality
Sourcing regionally, demonstrating high animal welfare and organic farming
Supporting Britain's diverse produces and suppliers.
Service Standards 'beyond the standard'.

GourmetXperience.club Sample Providers & Partners
THE GREATEST BRITISH GOURMETXPERIENCE COLLECTION
CHEFS & VENUES
Cyrus Todiwala OBE
Café Spice Namasté,
London
Masterclass cookery experience & tasting menus

Michael Caines MBE
Lympstone Manor,
Devon
Ultimate dining experience.
Raymond Blanc OBE
Belmond Le Manoir aux Quat'Saisons,
Oxfordshire
Two Star Michelin Experiences, including Cookery School Courses
Old Downton Lodge,
Ludlow, Shropshire
3 AA Rosette tasting experience & overnight indulgence
Nut Tree Inn
Murcott, Oxfordshire
Michelin Pub Tasting experience with kitchen tour & gift
COOKERY SCHOOLS
The Artisan BakeHouse.
Overnight sourdough baking course experiences. Sussex
Eckington Manor:
Organic Meat & AGA Cookery Experiences. Worcestershire
Demuth's Cookery School:
Plant Based Experiences. Bath
Ashburton Cookery School:
Immersive 'Robert Welch Knife' Experiences. Devon
Bertinet Kitchen:
Artisan Bread Making. Bath
Billingsgate Seafood School:
Sustainable Fish Experience. London
Chewton Glen 'Kitchen' Cookery School
James Martin Experience. Hampshire
Edinburgh School Of Food & Wine
Wine matching Experiences & Sommelier courses
Edinburgh New Town Cookery School:
Experience  Scotland
The Grand Cookery School. 
State of the art Cookery School & Chefs Table Experiences. York
Leiths School of Food and Wine:
Ultimate Cookery School Experience. London
Novelli Academy:
Celebrity Chef Home Courses. Essex
Padstow Seafood School:
Ultimate Celebrity  Seafood Experience. Cornwall 
School of Artisan Food:
Speciality Food Experiences. Notts.
Season The Exclusive Cookery School:
Ultimate Chef Experience
Squires Kitchen International School:
Bakery Experience. Surrey
Swinton Park Estate Cookery School:
Country Estate & BBQ Experiences. Yorkshire
Vaughan's Kitchen:
Cookery Experience. Sussex
Vegetarian Society Cookery School:
Classic Vegetarian. Manchester
White Pepper Chef Academy:
Devon Experience
Wilmslow Kitchen Cookery School:
Ultimate BBQ Experience
PRODUCERS & PROVIDERS
Foraging Experiences
UK wide
Single Estate Distilleries
UK wide
Tours, Tastings & Gifts
Single Estate Wineries
UK Wide
Tours, Tastings & Gifts
COOKERY SCHOOL EXPERIENCES
GREATEST BRITISH GOURMET GIFTS
Wild Shropshire Cook Book by Chef James Sherwin

£

20.00

PURCHASE HERE