GREATEST BRITISH COOKERY SCHOOL GourmetXperiences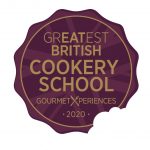 The GREATEST BRITISH Cookery Collection brings together a curated group of independent cookery schools across the UK.
Each school has been carefully selected for its commitment to providing exceptional cooking standards and unique learning experiences, from masterclasses on everything from bread-making to meat curing, to speciality courses focussing on hands-on learning, including plant based cooking and masterclasses.
Every school delivers professional-level teaching, with qualified or highly experienced staff, and must adhere to strict industry guidelines of excellence in teaching standards and operations, in line with the Independent Cookery School Association industry body. A strong focus on practicing and promoting sustainability, seasonality and fresh, British produce is at the heart of this exclusive collection.
Browse the collection to choose the venue and course that suits you best.
What is a 'Cookery GourmetXperience'?
We celebrate the diversity of British produce, chefs, skills and hospitality. Teaching is at the forefront of our cookery Schools and Partner Experiences
A 'Cookery GourmetXperience' is not just a cookery course, but one of exception which celebrates the best of British, bringing something extra to the table. Adding a metaphorical 'ingredient' to create an experience that 'informs, educates or inspires' the recipient, creating memories for life. Transferrable skills that will help invest in the future of the recipient, and those around them who can learn from their transferrable skills.
For example:
Cookery Courses teaching transferrable new life-skills to share with loved ones around the domestic table.
Chefs Table interactive experience, teaching matching food with wines, hosted by a Head Chef tutor or guest chef
Fully immersive skills based/Masterclass course with interactive lunch/dinner.
Guest chef course with TV/Masterchef/Bake-off Winner.
Overnight residential course with an educational and fun gourmet experience.
Half/or full day 'signature courses' which capture the selected cookery schools specialisms.
Quality Re-Assurance: Each 'GB Cookery School Collection' member, and individual course, must commit to providing industry level teaching standards, as identified by 'ICSA' the Independent Cookery Schools Association'
Our aims are simple. We celebrate and support Greatest British Hospitality lifestyle businesses.
Our focus includes identifying and supporting  professional/accredited* cookery schools, chefs, restaurants, hotels and lifestyle brands – each encompassing the diversity of British Hospitality.
OBJECTIVES:
Support and celebrate diverse British hospitality, producers and related charities, whilst equipping the recipient with informative, and transferrable skills
PROMOTING:
✔Sustainability
✔Seasonality
✔Sourcing regionally
✔Support British produces & suppliers.
Showcasing high animal welfare and organic farming.
✔Service Standards 'beyond the standard'
Focusing on 'exceptional experience led customer services'.
Quality re-assurance: All our GourmetXperience providers must agree to adhere to strict industry standards of operation and delivery of experience.
*Industry recognised by awards, guides and consumer recognition.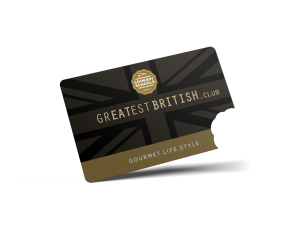 Exclusive access to our aspiring domestic chef and foodie members is achieved via our GREATEST BRITISH Lifestyle Gourmet Club.
Members receive access to exclusive informative and educational cookery courses, experiences, chefs table evenings as well as overnight learn and stay experiences.
Supported by leading brands including: Lakeland Retail, Take-Time-corporate gifts, Robert Welch Design. Delicious Magazine. Best Loved Hotels. CKBK recipe platform.
The Greatest British Cookery Schools Collection
VIEW THE GREATEST BRITISH COOKERY SCHOOLS COLLECTION
GREATEST BRITISH COOKERY SCHOOL COLLECTION:
Suggested Experiences
Eckington Manor:
Masterchef Courses
Demuth's Cookery School:
Plant Based Experiences
Ashburton Cookery School:
Immersive 'Robert Welch Knife' Experiences
Bertinet Kitchen:
Artisan Bread Making
Billingsgate Seafood School:
Sustainable Fish Experience
Brookes Restaurant Cookery & Wine School:
Brookes College Experience
Cookery School at Little Portland Street:
Sustainable London
Edinburgh New Town Cookery School:
TBC Experience
Leiths School of Food and Wine:
Ultimate Cookery School Experience
Novelli Academy:
Celebrity Chef Home Courses
Padstow Seafood School:
Ultimate Celebrity  Seafood Experience 
School of Artisan Food:
Speciality Food Experiences
Season The Exclusive Cookery School:
Ultimate Chef Experience
Swinton Park Estate Cookery School:
Country Estate Experience
The Kitchen, Chewton Glen, Hampshire
Chef James Martin Experience
White Pepper Chef Academy:
Devon Experience
Wilmslow Kitchen Cookery School:
Ultimate BBQ Experience
Raymond Blanc Cookery School:
Fully Immersive Michelin Experience
Search GB Cookery Schools
GREATEST BRITISH COOKERY SCHOOLS COLLECTION