myLakeland Club members are welcomed to GREATEST BRITISH GourmetXperiences.
Your new go-to place to celebrate and consume the Greatest of Britain's accredited cookery schools, chefs, venues and producers.

Exclusive Offer:
Spend over £150 after discount, for FREE P&P.
All orders placed before July 10th, receive a free £10 E-gift.
Welcome to  GREATEST BRITISH GourmetXperiences. A collection of unique gourmet gifts and experiences which celebrate the diversity and quality of the nations food, drink and hospitality.
This is your secret myLakeland members page, where you benefit from an exclusive 10% discount off our 'GourmetXperience' monetary gift cards. Redeemable off 100's of exclusive GourmetXperiences, including cookery courses at over 30 schools UK wide. Plus every purchase will contribute a further 10% of value donation to industry charity Hospitality Action, kindly donated via Lakeland Retail.
Each monetary gift card can be redeemed off 100's of food related experiences at all participating Greatest British Collection venues and providers. All exclusively for myLakeland members to enjoy.
myLakeland Experiences Include:
Cookery School Experiences: Over 30 'ICSa accredited UK wide cookery schools to choose any cookery course, including:
World renowned Leiths, Ashburton, Novelli Academy and Edinburgh School of Food & Wine.
Chef Experiences: Dine in exclusive award winning restaurants UK wide, whilst enjoying locally sourced, exquisitely presented meals, my by Michelin Chefs.
Dine & Stay: Escape to destination country house and boutique hotels, offering a safe space to relax and indulge your senses
Immersive Experiences: Foraging, tasting, and sipping at English wineries, distilleries and breweries
Gourmet Gifts: For those who wish to indulge at home, we provide access to over 100 gourmet gift books, UK foodie guides and chef books to enjoy, gift & inspire.
Extended Redemptions: All our GourmetXperience gifts are valid for 18 months from purchase. Extensions available.
Exclusive Content: Once you purchase one of our Gourmet Gift Cards, you can join our exclusive 'GREATESTBRITISH.club, celebrating nations chefs, cookery schools, destinations and producers, direct to your in-box, all for free! You can opt out any time.
Simply purchase one of our gift cards, choosing your gift value. We will discount the cost of your gift card by 10% at check out. Your welcome pack will be sent via Royal Mail, with full details. Then choose where and when to redeem anytime in the next 18 months via our regular email updates as we announce new GourmetXperiences. OR, simply choose one of 100's of cookery course from one of our 30 partner cookery schools UK wide, to help improve your domestic cookery skills, or as a gift. List of cookery schools below, and full list provided in your welcome pack with booking details. Remember, all purchases raise a further 10% for charity!
PURCHASE GIFT CARDS HERE
Hospitality Action COVID-19 Appeal
Lakeland Retail are proud supporters of this campaign. 
Every Gift Card sold, Lakeland Retail will donate 10% of the value of your voucher to Hospitality Action up to a total of £5000 in 2020. "We are delighted to let our MyLakeland members know when they purchase a gift certificate with Greatest British via MyLakeland, they not only save 10% off the retail price, Lakeland will also donate 10% to the Hospitality Action's COVID-19 Emergency Grant scheme, a charity created to provide support to the UK's hospitality industry which is struggling as a result of vital lockdown restrictions. This is a great time to buy a gift for yourself or a loved one and in turn, help a great cause."
These donations, with your help, will go directly towards an individual in need by way of a support grant. 100% of what you spend on gift certificates, we will pay to your chosen business in need, whilst you enjoy a unique experience with them. We aim to raise enough donations via sales of our #GiftToShareExperiences appeal to support up to twenty life-changing COVID-19 Grants, that's £5000 in donations!
Hospitality Action is the industry charity offering a crucial lifeline to people of all ages, both working and retired, from the hospitality industry. Established in 1837, it is now supporting the industry in the most challenging year of its history.
"A wave of kindness meets a deluge of desperation"
During the past weeks, following the unprecedented changes to our lives and businesses brought about by the rapid spread of COVID-19, the industry have experienced an outpouring of support, the likes of which they have never seen before.
Hospitality Action said it was heartwarming to see this level of support, with chefs like Tom Brown, Raymond Blanc, Simon Rimmer and Tom Kerridge taking to the airwaves and their social media platforms to reach out to their audiences and ask for help. The donations poured in, with customers donating the price of a meal and fellow hospitality workers giving whatever they could to help colleagues in a more perilous position than their own.
Businesses across the UK also reached out to the appeal. Donations are being added to home delivery drinks, food kits and Gift certificate purchases across the UK as the out of home market moves in-home. Over £700,000 has been raised so far! Hospitality Action allocate 'COVID-19 Grants' in batches of £250 to those who are in dire need and fall short of Government support. We have already donated over £500 towards these grants through sales of our 'Gift To Share Experiences' Gourmet Gift cards.
Here are a few comments from recent recipients of the grant:
"You have no idea how much this will help me. I was already struggling to make ends meet. Now I can pay my bills and ensure my son has the best birthday possible"
"Thank you so much, you have just made the next few weeks a little bit easier for me and my family, we feel blessed to have your support" 
"We have just had a massive weight lifted off our shoulders. A MASSIVE THANK YOU to all the kind people who have donated, you have made us as a family forever grateful"
Mark Lewis, Hospitality Action Chief Executive commented: "The hospitality industry is at the forefront of social engagement. Removing this for understandable reasons, also removes the ability for us all to share and re-assure with others. This initiative helps provide a positive solution to the current challenges we all face, whilst delivering immediate support for the industry, alongside on-going inspirations and ultimate celebrations and rewards for all, once restrictions are lifted. We are delighted to support Greatest British Hospitality 'GourmetXperiences' and welcome industry involvement."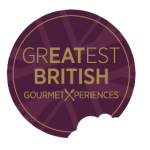 As a myLakeland member, you can redeem your Gift card purchase off a wide array of 'GourmetXperiences.
100's of experiences are being added from July when the industry re-opens its doors and welcomes back customers.
Each selected from our network of independent chefs, cookery schools, producers and providers. Unique experiences which make the special extra special.
Cookery Experiences
Choose a cookery course at over 30 accredited cookery schools UK wide. There a cookery course for everyone, from quick classes for those who simply want to pick up a few new skills in the kitchen to full day Masterclasses and courses for professional chefs wanting to boost their careers and take their cooking to the next level. Courses range from half day courses approx. £65-£85 to full day masterclasses ranging from £135-£200. Buy your gift certificates today and save 10% at check out, see link below.
Dining Experiences
Perhaps you're seeking a once-in-a-lifetime dining experience, where you can sample memorable taster menus that create true culinary magic? We have a wealth of tasty treats, from two-course luncheons, indulgent evening tasting menus, and unique pop-up tasting experiences. Overnight Experiences will be available Uk wide hosted by our carefully selected accommodation providers, each passionate about British produce and seasonal cooking – all provided in a safe, secure environment for maximum relaxation.
Producers and Foraging Experiences
Discovering some of the finest artisan food producers and even foragers, with a selection of English winery tours, distillery tastings, brewery days and Uk wide foraging courses. We have the perfect 'GourmetXperience' for everyone.
Give the gift of learning for yourself or a 'thank you' to someone special, and help improve awareness of the Greatest British producers, whilst supporting the hospitality industry.
We will be adding regular updated experiences from July when the hospitality industry re-opens, with over 100 new ones added by September.
All purchases made before July 10th receive a £10 E-gift voucher. Purchase today and we will donate to Hospitality Action, and begin to send you, or your chosen recipient exclusive inbox Enews, reviews and insights from July, to help them choose as each 'GourmetXperience' is announced.
Each experience provider will deliver unrivalled levels of service, each with a unique element to further enhance your GourmetXperience, to create memories which last a lifetime.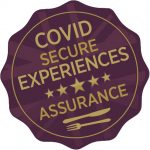 Quality Re-Assurance: All providers will adhere to strict industry guidelines on safety and deliverability of service..
Cookery schools must excel in teaching standards and operation throughout, in line with industry body 'ICSA' the Independent Cookery School Association.  See  the 'ICSA' tab for more information above.
All our activities promote Sustainability, Seasonality, Sourcing Regionally & supporting British Producers & Suppliers, underpinned by excellent service standards.
PURCHASE ABOVE: 10% myLakeland member discount applied at check out.
Apply 'voucher code' MyLL-GB-10 at check out & insert your myLakeland membership number when prompted.
FREE P&P on all gift cards purchases over £150 after discount. 
'Greatest British' are the official Experience providing parters to myLakeland and agent for ICSA accredited cookery school gift vouchers, not available anywhere else in the UK!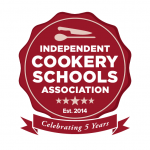 myLakeland Members can now benefit from a myriad of cookery courses to suit every level.
The Independent Cookery School Association "ICSA" is the only independent, non-for-profit, regulatory body for cookery schools in the UK. Celebrating five years since it was founded by industry leaders, ICSA now accredits Greatest British cookery schools, rewarding for consistent teaching standards at all levels. Whether a four hour knife skills course, baking, fish, butchery or a full days masterclass.  The 'ICSA Kite Mark' is a sign of 'Excellence in cookery skills & training'
ICSA member cookery schools focus on teaching and practicing Sustainability, Seasonality, Sourcing regionally and Supporting British Producers.
Each member school is selected based on strict criteria following application. Assessment visits are made by qualified assessors based on the teaching standards of Chef Tutors across key performance indicators. The ICSA accreditation "Kite Mark" is only awarded if consistency is achieved, highlighting that they are recognised as a 'Greatest British Cookery School'.
Providing specialist courses from baking through to butchery, plant based cooking, speciality sustainable fish selection and prep through to professional Barbecuing, working on Yachts and the ultimate dinner party prep. All courses are underpinned by professional chef skills and teaching standards. For domestic cooks and aspiring chefs at all levels.
See member participating schools opposite.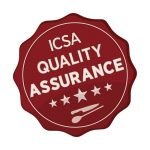 COVID Secure:
All ICSA cookery schools are signing up to a new code of assurance, which exceeds Government guidelines, re-assuring our customers of a secure, safe experience.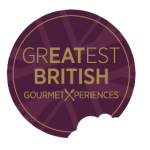 As a myLakeland member, as well as redeeming your 'Greatest British Gift Card' off accredited cookery schools, you can also choose to treat yourself or a loved one to one of our 'GREATEST BRITISH GourmetXperiences'.
PURCHASE PROCESS:
Simply purchase one of our 'Greatest British Gift Cards' to your value form £25-£1000, apply your myLakeland membership discount code to qualify for your 10% discount and we will post out your welcome pack, including full details of how and where to redeem your gift experience certificate from mid-July. All courses and 'GourmetXperiences' can be booked from September 2020. Your gift certificates are valid for 18 months, with extensions available.
CHARITY: Lakeland will donate 10% of your purchase value to our nominated industry charity 'Hospitality Action' which supports directly those individuals within the industry who need extra help and support with mental health, and issues directly related to COVID-19.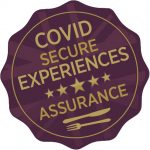 ASSURANCE: All our experience providers have signed up to a strict code of conduct to provide additional levels of safety, security and cleanliness throughout your visit. Many offering private events for gatherings to create the ultimate 'COVID Secure GourmetXperience'.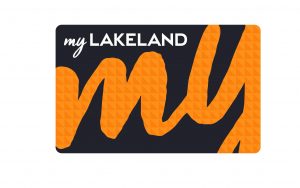 Have you purchased or received a GREATEST BRITISH Gift Card or Certificate?
Details on how and where to redeem are below.
REDEMPTION PROCESS:
Cookery School Experience
If you would like to redeem your certificates against one of our ICSA accredited partner cookery schools, simply select your school from the update list on this page.
Visit their website from their profile link and choose your desired course to attend and the price.
Desired school and course, with date, and course price.
Email us here your gift certificate order ref, and referring myLakeland membership number. If you are not the myLakeland card holder, not a problem, this is just for ref.
Note: All participating schools are subject to change. Courses are subject to availability. Gift values can be used as part, or full payment towards desired courses. No change given. Expiry date extensions available – admin fee.
GourmetXperience 
Your Gift Certificate can also be redeemed off our parter 'GourmetXperiences'. Immersive gourmet related experiences exclusively created just for our customers.
Visit our  'GourmetXperiences' shop here 
Choose your desired experience, and price.
Re-visit this page & Email us here your gift certificate order ref, and referring myLakeland membership number. If you are not the myLakeland card holder, not a problem, this is just for ref.
Note: All participating 'GourmetXperiences' are subject to change and are subject to availability. Gift values can be used as part, or full payment towards desired GourmetXperiences. No change given. Expiry date extensions available – admin fee.
Greatest British Accredited Cookery Schools Collection Tasters
PURCHASE YOUR GIFT CARD HERE
Artisan Bakehouse, Sussex:
Immersive bread baking experiences
Ashburton Cookery School, Devon:
Immersive 'Robert Welch Knife' Experiences
Bertinet Kitchen, Bath:
Artisan Bread Making
Billingsgate Seafood School, London:
Sustainable Fish Experience
Brookes Restaurant Cookery & Wine School, Oxford:
Brookes College Experience
Chewton Glen 'Kitchen' Cookery School, Hampshire:
James Martin Celebrity Chef Experiences
Demuth's Cookery School, Bath:
Plant Based Experiences
Eckington Manor, Worcestershire:
Speciality Organic Meat & AGA Courses.
Edinburgh New Town Cookery School, Scotland:
Experience  Scotland
Edinburgh School of Food and Wine, Scotland
Food and Wine matching
The Grand Cookery School. York.
State of the art Cookery School & Chefs Table Experiences
Leiths School of Food and Wine, London:
Ultimate Cookery School Experience
Le Manoir Raymond Blanc Cookery School, Oxfordshire:
Fully Immersive Michelin Experience
Novelli Academy, Luton:
Celebrity Chef Home Courses
Rick Stein Padstow Seafood School:
Ultimate Celebrity  Seafood Experience 
School of Artisan Food, Nottinghamshire:
Speciality Food Experiences
Season The Exclusive Cookery School, Hampshire:
Ultimate Chef Experience
Squires Kitchen International School, Surrey:
Bakery Experience
Swinton Park Estate Cookery School, Ripon, Yorkshire:
Country Estate Experience
White Pepper Chef Academy, Dorset:
Devon Experience
Wilmslow Kitchen Cookery School, Cheshire:
Ultimate BBQ Experience
Vaughan's Kitchen, Wiltshire:
Cookery Experience
Vegetarian Society Cookery School, Manchester:
Classic Vegetarian

Over 100 'GourmetXperiences' at accredited restaurants, hotels and with British producers, distilleries, vineyards and breweries. 
Purchase Your myLakeland Gift Cards Saving - 10% Here