#GiftToShareExperiences Hospitality Industry Initiative, Supporting Chefs, Venues, Producers & Creatives during COVID-19. Rewarding consumers with unique content now, and exclusive 'GourmetXperiences' when venues re-open.
Industry leaders, including chef Cyrus Todiwala OBE (above), are lending their support to the #GiftToShareExperiences campaign. Raising money for industry charity Hospitality Action, and help hospitality and leisure businesses when they re-open.The hospitality industry is one of many British industries suffering during the Governments guidelines to limit public gatherings.
Many industries have been left struggling as a result of the necessary lockdown, including the hospitality sector, which employs over 5 million jobs. These struggles could soon lead to the loss of over 1 million of those jobs and all levels, and immeasurable financial damage to the economy, and our lives as we know them. To help support the industry, a collaboration between industry sectors has been launched to help support the those directly affected, and inspire consumers, rewarding them throughout the extended isolation periods with exclusive content.
The Greatest British Experiences Company have collaborated and collectively launched a new campaign to support all levels of the industry.
'Love Greatest British Hospitality GourmetXperiences'.
Led by industry leading chefs including Cyrus Todiwala OBE, and two Michelin Star chefs Shaun Rankin of Grantley Hall, and Michael Wignall who recently took over the Angel at Hetton, Yorkshire, the campaign will run throughout the restriction period and will bring together consumers and chefs in a bid to generate financial support for those affected, and for industry charity Hospitality Action, whilst rewarding consumers with exclusive content now, and unique chef, restaurant and cookery school experiences when venues re-open.
Consumers are encouraged to purchase 'Love Greatest British GourmetXperience' monetary gift certificates with open-ended expiry dates, if they are able to, with 10% of those funds going immediately to industry charity Hospitality Action. In return for their support, Greatest British Experiences Company will be creating unique, inspiring content from chefs to keep consumers entertained and engaged throughout lockdown. They'll also be using the hashtag #GiftToShareExperiences to inspire consumers with unique culinary experiences around the country, to enjoy when restrictions are lifted. Each participating venue will then receive 100% of the face value of the gift certificates, rewarding those redeeming them by offering exclusive elements to their 'GourmetXperience', that money cannot normally buy.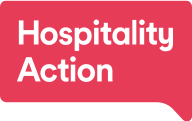 Mark Lewis, Hospitality Action Chief Executive commented:
"The hospitality industry is at the forefront of social engagement. Removing this for understandable reasons, also removes the ability for us all to share and re-assure with others. This initiative helps provide a positive solution to the current challenges we all face, whilst delivering immediate support for the industry, alongside on-going inspirations and ultimate celebrations and rewards for all, once restrictions are lifted. We are delighted to support Greatest British Hospitality 'GourmetXperiences' and welcome industry involvement."
James Day, joint founder added: "All our trade customers and partners are understandably deeply concerned about their own customers, their business and their industry right now. They seek clarity and support. They want continuity and focus. Recent industry reports project the potential loss of over one million jobs in our industry, which is unimaginable. The long term effects will be far reaching and devastating.
"The challenges facing us all are set to last quite some time, so at this stage we're not placing any time limits on redemptions so that purchasers can rest assured that whilst these challenges remain, they can redeem at any time, however long it takes. From Summer right through to Christmas and into 2021 if needed – lets all hope not. Out gift certificates will act as a bond for a future experience with a  guaranteed  memory to share with others."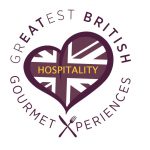 To register your interest as a freelancer or sponsor, or to purchase gift certificates, please see support  links below. #GiftToShareExperiences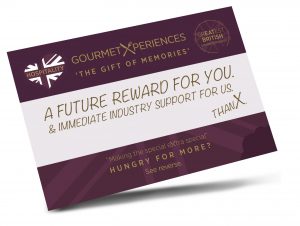 Consumer Support?
Purchase Gift Certificates for Immediate donations to the industry & unique content for you
Industry Supporters Register Here
Sign up to support
Register & Request Further Information Here
Your FREE '#50SharesOfRecipes' Gourmet Gift!

We have teamed up with 'Signature Chefs Recipe Books'.
Sharing their beautifully illustrated 'Recipes for the South West and channel Islands' each by acclaimed industry chefs and producers. Foreword by Angela Hartnett MBE.
See below for details and your free recipe book page turner RRP £25.
We are sharing recipes of the day below for free.
Each linking to the 'Signature Chefs' website. Please read about the campaign first, and then support and share your experiences via the social media channels and use #GiftToShareExperiences
Isolation recipes of the day.
Here are a selection of seasonal and adaptable dishes to try at home.
Get stuck for ingredients or methods? Try messaging the originator chef via social media and ask them a question.
Their social media links are on the recipe page links below. Tag #GiftToShareExperiences
Seabass with prawn tortellini
by Simon Hulston, The Elephant, Devon
Polenta Agnolotti with artichokes, tomatoes and truffle,
by Angela Hartnett OBE and Luke Holder, Limewood Hotel, Hampshire
Cornish Mackerel, Heritage Beetroots and pickled rhubarb.
By Chef Gareth Fulford. Purslane Restaurant, Cheltenham.
Poached duck egg, with Butternut squash puree, peas & croutons.
by Darrin Hosegrove. Ashburton Cookery School. Devon
Photo and SHARE your dish!
Take a snap of your cooked dish, tag one of our own social media channels and use #GiftToShareExperiences and the best photos will win a copy of the Signature Chefs Recipe Book, featuring your original chefs dish RRP £25.
Follow the campaign at #GiftToShareExperiences or follow our social media channels top right.