The Great British Menu's Paul Askew, Chef Patron of Liverpool's award-winning Art School Restaurant, explores the many dimensions of this delightfully strong and mustardy vegetable, and tells us more about his local artisan supplier, Wirral Watercress.
A distant relation of mustard, watercress is much more than a deliciously pungent salad ingredient. Best enjoyed between April and September, watercress is incredibly nutritious, packed with high levels of iron, calcium and vitamins A, C, E and K.
As a pioneer of exceptional, modern British cuisine, Paul Askew has always been deeply passionate about working with local suppliers to use fresh, seasonal ingredients in all his dishes.
Paul has been sourcing a range of vegetables from Wirral Watercress since the restaurant opened its doors in 2014; their baby courgetti flowers, crisply friend in a light tempura batter, are a staple feature on The Art School's spring and summer menus.
"I love watercress" enthuses Chef Paul "Its one of those ingredients which defines a season. As soon as Peter sends in the first crop of the season, we all get excited about how best we can incorporate into our menus. That fresh, crisp peppery flavour makes it one of the ultimate ingredients for so many dishes, to elevate the flavours and add a whole new dimension to many dishes – from soups, to pesto's and right through to my Menai Mackerel dish. I miss not being able to pop over to Peter's to see him pick the latest crop fresh from his water beds, and dressing our dishes with it at the Art School Restaurant, but thankfully it is readily available for at home cooking locally from Paul and national food suppliers country wide at this time of year. So we can all enjoy its sharp refreshing flavours and health benefits. Hopefully I will be able to pop along and see him again very soon and help pick it from his fresh waterbeds."
Wirral Watercress was started by Peter Jones just over 13 years ago, after he left the family farm to cultivate watercress and other salad ingredients to restaurants and wholesalers. His day begins when the sun comes up and lasts long into the evening; in fact, while most people work 9 to 5, Peter's day is more like 5am to 9pm.
Housed in the greenhouses of a former bedding plant suppliers, Peter's main crop is watercress and rocket, but he also cultivates wild garlic, sorrel, wild strawberries, edible flowers and other vegetables, many of which can be grown to order, as well as producing honey from his own bees.
In addition to supplying Paul's Art School Restaurant, Peter supplies to London's Claridge's and The Ritz, and Cumbria's celebrated L'Enclume.
Since restaurant lock-down Peter is supplying local farm shops and mail order. www.wirralwatercress.co.uk
Paul adds "I am so looking forward to getting back behind my stove at The Art School, and cooking with my brigade again once conditions allow. We will be adapting our service to ensure the safety of our employees and customers, whilst adding some extra special touches to further enhance the customer experience, celebrating the best of British seasonal produce'.
Gift To Share
If you'd like to experience the unique menu at the Art School Restaurant once restrictions are lifted, you can purchase the special 'Gift To Share' monetary certificates through GourmetXperiences, which is working hard to support chefs and restaurants throughout the lockdown. Each purchase donates 10% of all net sales to industry Charity Hospitality Action, and provides 100% of support to participating restaurants. All purchasers will also benefit from a regular feed of exclusive content sent to your inbox to help  you plan your post-lock-down gourmet lifestyle.
Paul shares is 7 favourite uses for watercress and his Menai Mackerel recipe here.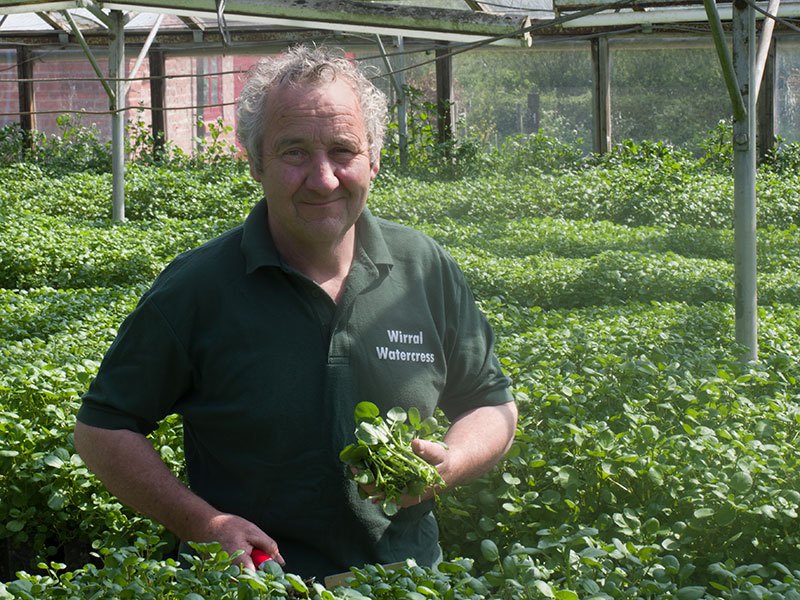 Signed personalised book.
Order Paul Askew's latest hard backed cook book 'Onwards & Upwards' and he will sign and personalise it. Order here.
£5 of sales are donated to the #GiftToShareExperiences campaign in support of Hospitality Action. 
Donate with Reference: "HAGiftToShare"
Hungry for more news on supporting GREATEST BRITISH Chefs, venues, cookery schools & producers? Sign up to our regular feed of news here